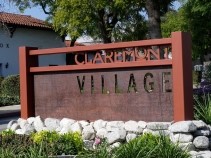 Family Law Attorney in Claremont
Christine D. Thielo
Christine D. Thielo is an experienced, skilled and compassionate Family Law Attorney who is ready to fully represent you in your family law matter. She is a key asset that you can count on to provide you with solid legal advice and to have in your corner advocating for you.
Recent former client testimonial:
"She's a warrior and puts 110% into it"
5.0 Stars
Custody case representation.
January 2018
"First of all, hiring Christine was the best thing that happened to me. As a single father, I was overwhelmed with my situation and I needed help. When walking into Christine's office, I explained my situation and Christine's response is very honest and did not sugarcoat. Walking into court Christine was by my side the whole time. For instance, as we she represented me in court, I saw the passion that she has for what she does and did an amazing job that instantly calmed my nerves. As a result, I got more than what I asked for. Have 50/50 custody of my son with no child support. She's a warrior and puts 110% into it. I highly recommend Christine Thielo."
- Posted by C.B.
Family Law Overview
Dedicated to insuring that your rights are protected.
The Law Office of Christine D. Thielo was established in 2002. Attorney Christine D. Thielo is a highly experienced Divorce, Child Custody and Family Law Attorney who is a hands-on professional dedicated to providing you with excellent and skilled legal help. Because ours is a small intimate firm, we can offer the type of personal attention and accessibility you will not find in a larger law office. We limit the number of cases we take on to ensure that you receive the full attention your case deserves from Attorney Thielo and our staff.
Attorney Thielo works on every aspect of your case and she is readily familiar with the status of all the details in your case on a daily basis.
Our practice is limited to Family Law matters.
Attorney Christine D. Thielo was Editor in Chief of the Journal of Juvenile Law, University of La Verne College of Law, Law Review 2001- 2002. She takes a special interest in all cases involving children.
Divorce and Family Law Cases
We know that this may be one of the most difficult periods of your life. We understand the emotional stress and challenges you may be facing. Our office will always work hard to ensure that you are informed of all the legal aspects of your case answer your questions each step of the way.
Consult Appointments:
If you are seeking legal advice, 30 minute and 60 minute paid appointments with Attorney Thielo are available at a reasonable rate subject to her schedule and availability. Please call our office for more information (909) 624-0733 or contact us online.

If you are seeking to retain an attorney to handle your legal matter our office offers a free initial 15 minute consult wherein you will meet Attorney Thielo, discuss the court process and receive information regarding our initial retainer. Please note that legal advice is not given during a free consult.